Let's blabla!
Let's pechakucha!
20 images x 20 seconds for each speaker.
Tempo, story, tension, show-and-tell.
PechaKucha Night Brussels
The PechaKucha concept: each speaker has 400 seconds - 6 minutes 40 sec. - for a presentation in 20 images. Each image is on screen for only 20 seconds. No more, no less.
Follow @pechakuchaBRU for the updates via Twitter / use #pechakucha for the conversations.
Thanks for spreading the word, sharing the world !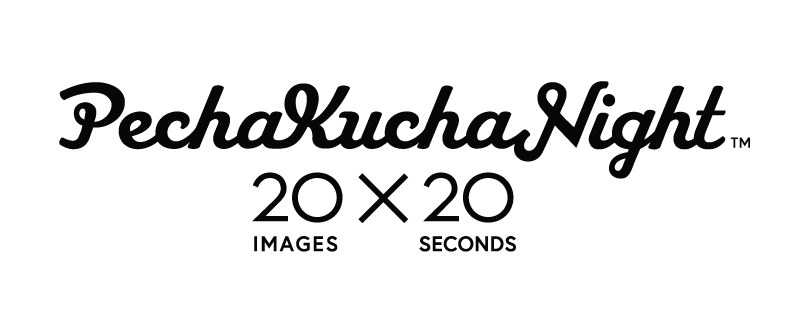 PechaKucha Night Brussels Vol. 51 is taking place in Bozar on Sept. 3rd at 18:20 (mostly in French), in connection with Brussels Creative Forum.
PechaKucha Night Brussels Vol. 52 is taking place in Recyclart on Sept. 20th at 20:20 (in English), in connection with Design September and EU Design Days.


The PechaKucha format is devised and shared by Klein Dytham Architecture. The first PK took place in 2003 in Tokyo and today more than 890 cities have PechaKucha Nights. The Brussels edition was launched by Alok b. Nandi in Brussels in 2007.
We recommend that you arrive half an hour early. Note that the list of speakers is published few days before a PechaKucha and is not in the speaking order - this will be given at the PechaKucha Night!


PechaKucha Night Brussels VOL. 51 BOZAR
When
- PKN 51 on Sept. 3rd at 18:20
Where
- Bozar -
Registration for PKN 51
Who
_ Barbara Coeckelberghs - directrice La Vénerie, Boitsfort
_ Michel Culot - Drohme
_ Brice Deloose - Brussels Electronic Marathon
_ Jean Jauniaux - Pen Club Belgium
_ Céline Loop - productrice, What About Production (BE) & Oddjoint (IN)
_ Benoit Remiche - Tempora
_ Ali Sohail - creativity
_ Stéphanie Sellier & Muriel Chapelle - French Connect
_ Bruno Veyckemans - ICI Brussels - open data
_ Olivier Wathelet - anthropologue, "Jouer avec les futurs ?"
PechaKucha Night Brussels VOL. 52 RECYCLART
When
- PKN 52 on Sept. 20th at 20:00
Where
- Recyclart -
Registration for PKN 52
Speakers' list for PKN52 coming soon !
For any question, just contact us via the
form !
PechaKucha Night Vol. 48
Speakers for PKN #48 on Jan. 26th 2016 at Les Halles were:

_ Jasper Bergink - Jasper, The Search for Happiness, & You
_ Maryant Fernández & Diego Naranjo, EDRI - Are you a terrorist?
_ Gloria González Fuster - Teach privacy, fear nothing
_ Steven Guermeur, artist - White cube for Emergency
_ Linc Jackson - By Bicycle and By Camera
_ Ali Sohail, Startup Weekends Antwerp, Ghent, Leuven - Fashion, Food, Education Innovation
_ Malte Spitz, author, activist and member of the Board of the German Green Party
_ Elena Tosheva - Why we need to raise more entrepreneurial kids
_ David Willows, Director of Admissions and Advancement, International School of Brussels - The best idea I ever had: my story
Partner for this edition is the CPDP conference.
PechaKucha Night Brussels
PechaKucha Night Brussels is busy documenting previous PechaKucha - So, if you have been PKN Brussels speaker, do get in touch.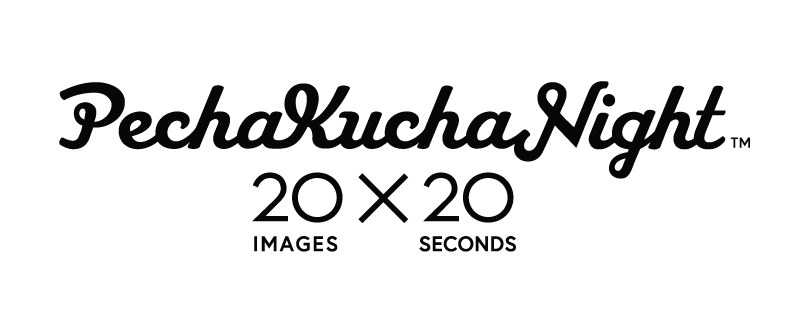 PechaKucha Night Vol. 46
Speakers for PKN #46 on Sept. 23rd 2015 at Recyclart were:

_ Carl Eric Anspach - Local Eat _ Gaurav Gupta - Cardamon Connections _ Deepak Mehta - 3D printing _ Shirin Mirachor - Get Me, Rotterdam _ Shanturu Prem - Voyage from Germany to … _ Melissa Rancourt - Green Light for Girls _ Martin Thim - WorldPerfect - Aarhus 2017 _ Päivi Tahkokallio - Wicked problems and design. Case Arctic _ Isabelle Verilhac - St-Etienne Forum Design & Innovation Partners for this edition are Recyclart, Design September and EU Design Days.

PechaKucha Night Vol. 25
The Brussels PechaKucha Night #25 took place in connection with the Slow Food Goûter Bruxelles week and Design September. Speakers were:

_ Muriel Bernard, eFarmz, distribution et livraison de produits bio locaux
_ Marc Brétillot, designer culinaire, Paris
_ Earlwyn Covington, Thinking Food Design
_ Yo De Beule, de Duizendlad, potager bio, plantes et herbes rares
_ Bart De Pooter, chef** du Pastorale
_ Philippe Emanuelli, sommelier - Café des Spores - Supersec fruits de mer déshydratés
_ Marco Guevara, Curador, Museo de Arte y Diseño Contemporáneo, Costa Rica
_ Joep Paemen, Information & Food Analogies
_ Jean Van Roy, brasseur de la dynastie Cantillon, spécialiste de la fermentation spontanée

Language for this edition: talks in French and some in English.